Teachers when someone says the dreaded words "BACK TO SCHOOL:"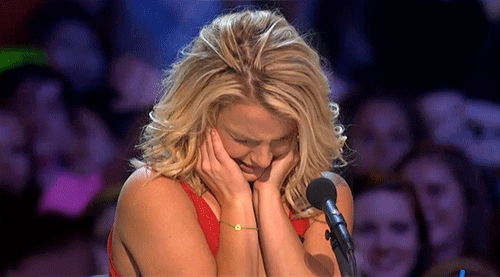 I know, I know. It seems like summer just started, but I go back next week!
The good news is that there are TONS of great books to be read and used and loved during the first few days of school! One of my favorites in Lilly's Purple Plastic Purse.
If you aren't familiar with this book, you need to make yourself familiar ASAP! All books by Kevin Henkes are fabulous, but Lilly is my favorite character of his. If you can't get your hands on a hard copy of this book, there are some read alouds on YouTube available for you to watch.
In Lilly's Purple Plastic Purse, Lilly makes some poor behavioral decisions at school and makes some mistakes that stem from her emotions. Later, she takes responsibility for her actions and fixes her relationship with her teacher.
The book is perfect for opening up discussion about controlling your emotions and how to be respectful while at school.
Check out
my Lilly freebie
for a reading reflection worksheet and a get-to-know-you activity!
I'll DEFINITELY be reading Lilly's Purple Plastic Purse to my new little ones during the first week of school this year. Will you?
What are your favorite books to read during the first few days? Leave your favorites in a comment below so I can check them out!
Check out these other teacher bloggers and their favorite back-to-school books: